AMI is built for thrift. Try it free for 30 days with zero risk.
APG
APG Cash Drawer, LLC is a privately held corporation based in Minneapolis, Minnesota. APG manufactures a broad range of high-quality cash drawers and other related products for the standard and heavy duty marketplace, with thousands of domestic and international customers.

Dell
Dell empowers countries, communities, customers and people everywhere to use technology to realize their dreams. Customers trust Dell to deliver technology solutions that help them do and achieve more, whether they're at home, work, school or anywhere in their world. (Images courtesy of Dell, Inc.)

VMware
VMware is the recognized leader in virtualization and automation of compute, networking and storage resources from the desktop to the data center and to the cloud.

Microsoft
Founded in 1975, Microsoft (Nasdaq "MSFT") is the worldwide leader in software, services, devices and solutions that help people and businesses realize their full potential.

Honeywell / Intermec
Honeywell Sensing and Productivity Solutions is a global leader providing high performance hardware including workflow printing solutions. Their solutions serve customers in aerospace, automotive, field service, healthcare, industrial, manufacturing, medical, retail, supply chain, test and measurement, and transportation and logistics markets.

HP
HP enables retailers and hospitality operators with the tools they need to empower their employees with the broadest portfolio of in-store solutions from traditional point-of-sale to mobile. Whether it's the barista at the coffee shop or the associate at a clothing store, HP has what they need to personalize the experience and keep your customers coming back.

Sound Payments
Sound Payments creates simplified, cost-effective technology solutions in the payments, financial services, and health industries. We are innovators who offer the best in software development, state-of-the-art equipment and unparalleled technical and customer service delivery.
Seattle Label
For more than ten years Seattle Label has been providing low-cost and friendly alternatives to high-priced OEM supplies. Their products are of higher quality and will perform better than supplies sold by printer manufacturers.

Willing Minds
Willing Minds provides expert professional and managed services for enterprise clients and service providers. They provide 24×7 Infrastructure Monitoring Services using Mind's Eye (an open-source monitoring appliance) along with a team of highly trained and experienced system and network administrators.

Retail Management Hero
Founded in 2014 in Northern California, Retail Management Hero is a privately-owned software development company focused on continually innovating retail in ways that empower retailers with intuitive point-of-sale (POS) solutions that simplify and streamline store management.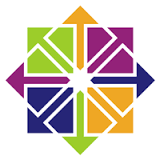 CentOS
Linux is a Unix-like, open source and community-developed operating system for computers, servers, mainframes, mobile devices and embedded devices. It is supported on almost every major computer platform including x86, ARM and SPARC, making it one of the most widely supported operating systems. The CentOS Linux distribution is a stable, predictable, manageable and reproducible platform derived from the sources of Red Hat Enterprise Linux (RHEL).

Zebra
A global leader respected for innovation and reliability, Zebra offers technologies that give a virtual voice to an organization's assets, people and transactions, enabling organizations to unlock greater business value. The company's extensive portfolio of marking and printing technologies, including RFID and real-time location solutions, illuminates mission-critical information to help customers take smarter business actions.

Epson
For over thirty years, Epson's advanced technology solutions have been at work in millions of point-of-service systems around the world.